This past weekend we pledged a $5,000 USD grant to support Kivotos Tou Kosmou – Aigaiou, or "Ark of the World – Aegean" in English, a charity on the Greek island of Chios which tends to the needs of dozens of children in need.
The grant marks our second consecutive annual donation to Kivotos, our longtime Greek charity partners whom we also supported by sending our 2020 Greek America Corps volunteers to their Chios facility.
During our team's visit the six volunteers and staff helped with various projects, including the painting of a badly-rusted fence and other necessary maintenance work.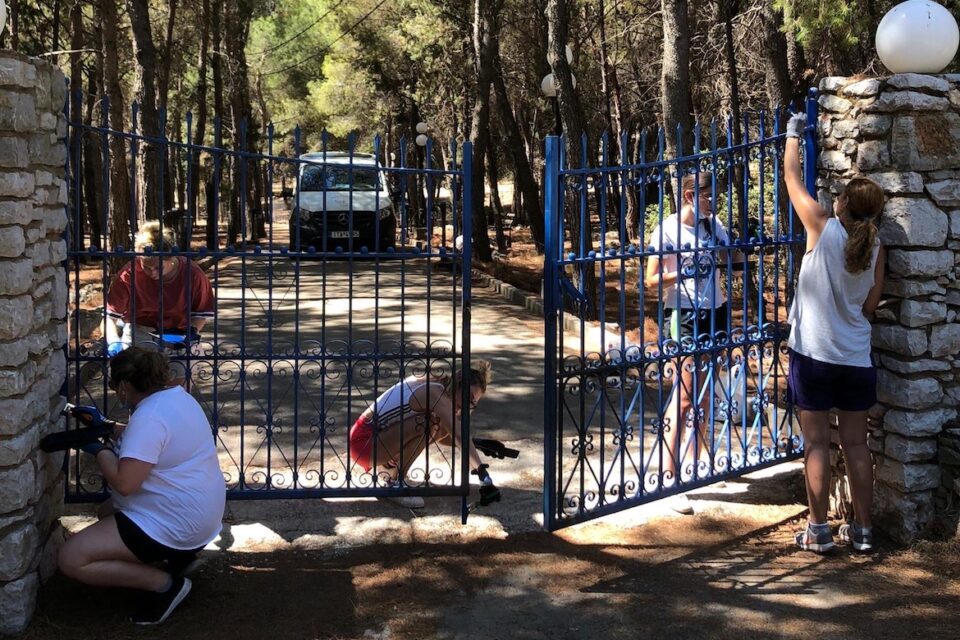 Darden Livesay, the foundation's operations manager and volunteer coordinator, announced the donation to Elli Papaioannou, the volunteer coordinator at Kivotos, who spoke about her organization's mission and expressed gratitude for the foundation's support.
More than just "orphanages," Kivotos operates centers based in Athens as well as satellite locations throughout Greece. The organization helps abused children heal from emotional and psychological abuse and trauma while providing them with critical developmental and life skills.
Kivotos is continuously ranked as one of the best charities in the world by numerous ranking bodies, and its founder Fr. Antonios Papanikolaou won the 2018 European Citizen award — one of the continent's most prestigious philanthropic accolades.
We have a long-standing tradition of financially supporting charities in Greece through our Project Hope for Greece project which we launched in 2013 in response to the Greek financial crisis. Since launching Project Hope, we've sent hundreds of thousands of dollars to numerous Greek charities through grassroots projects and fundraisers.